BB asked for a new thread on this subject so please, all who are Cunard regulars, please weigh in and tell us what you wore/wear when on a Cunard voyage.
For me, I really like to dress up so tend to go a little over the top when I get even the slightest chance!
(That's my disclaimer)
Day wear:
For warm weather I will usually wear a sun dress. For cooler wear, slacks or skirt with blouse and/or jacket. I like the look of the new longer cotton/twill shorts with a button up shirt or t-shirt (if I'm going to be by the pool) and will probably do that for the Caribbean in the future.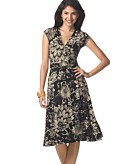 Elegant casual: Cocktail dress, long dress or pant suit (remember I like to dress up!)
Semi Formal: Long evening dress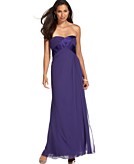 or formal cocktail
Formal: Long gown complete with gloves and gems.
Photos courtesy of Dillard's, Macy's and Nordstrom
_________________
~Nina~
Ambiance Travel
Cunard Commodore Agency
"Hopelessly lost when not planning a cruise."
www.ambiancetc.com
Nina@ambiancetc.com
- Time to book your cabin on the Cunard group cruises!